I've always known that 80% of life is showing up, so I knew I had to surprise my best childhood friend, Addie, at her son's funeral in California.
Our first grade teacher, Ms. Crisson, threatened to hit us if we were "tardy" which is probably why I'd asked Udin to pick me up at 1pm for a 6 pm flight. Although we got stuck in Tribeca Film Festival traffic, I was already through security when I got a text from United that my flight was delayed until 7:40pm. Once settled into my bulkhead seat, the pilot told us that we didn't seem to have enough gas to make it to San Diego which was better than if he had made the announcement when we were already up in the air. Fortunately, I had packed a large bag of Skinny Pop, See's Vanilla lollipops, almonds, peanut butter and an Orwashers multigrain bagel so I knew even with the delay, I wasn't going to starve.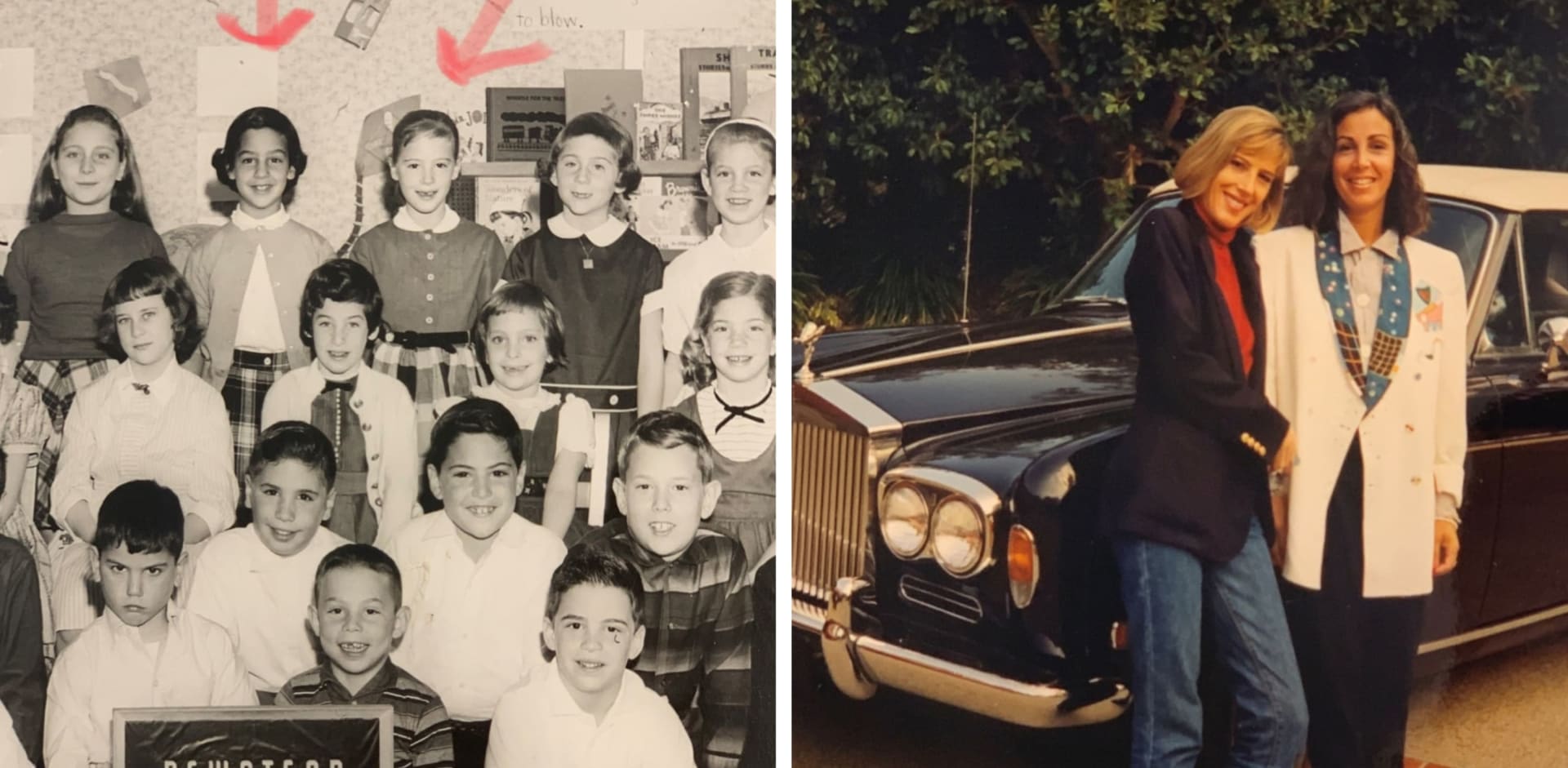 My Uber driver, Douglas, was a personable ponytailed hippie listening to Stephen Stills so I tried to enjoy my ride back in time shutting out my late mother's warning that this total stranger driving me in the middle of the night might be a killer. He dropped me at 4am at what looked like the Bates Motel and I debated whether to tell the guy at the front desk how disappointed I was that the ocean view room I thought I had booked had no windows. The lack of heat turned out to be more problematic but I remembered that my friend's son was dead so I kept my shearling coat on and tried to get a few hours sleep.
Addie's son, Sean, had flown to Mexico the day before his younger brother, Daniel's, bachelor party to make sure everything was set for a perfect weekend in an "insane" Villa perched above Puerto Vallarta. Sean had lobster and steak for dinner with Daniel's friend, reflected on life and how happy he was and before going to sleep, texted Daniel that he'd enjoyed spending time with his good friend. When Daniel's plane landed the following day his friend told him Sean had passed away peacefully in his sleep.
I was the first to arrive at the funeral and stood outside waiting for my friend as I knew that seeing me would be comforting. Addie and I both took dramatic lessons from Mrs. Ludlow who gave us a box of chocolate stars for Christmas that I smuggled into my bedroom so my mother wouldn't ration my allotment. Addie's childhood elocution lessons were evident as she stood perfectly poised in front of the packed chapel and eulogized Sean with a sprinkle of tears, grace and humor.
It's now been a few weeks since she called to tell me Sean was gone and I'm still trying to make sense of the shocking news. Sean's wife said that after she got "the call" there was a text message of "1,2,3,4" that appeared on her phone and she just knew that it was Sean sending her a message.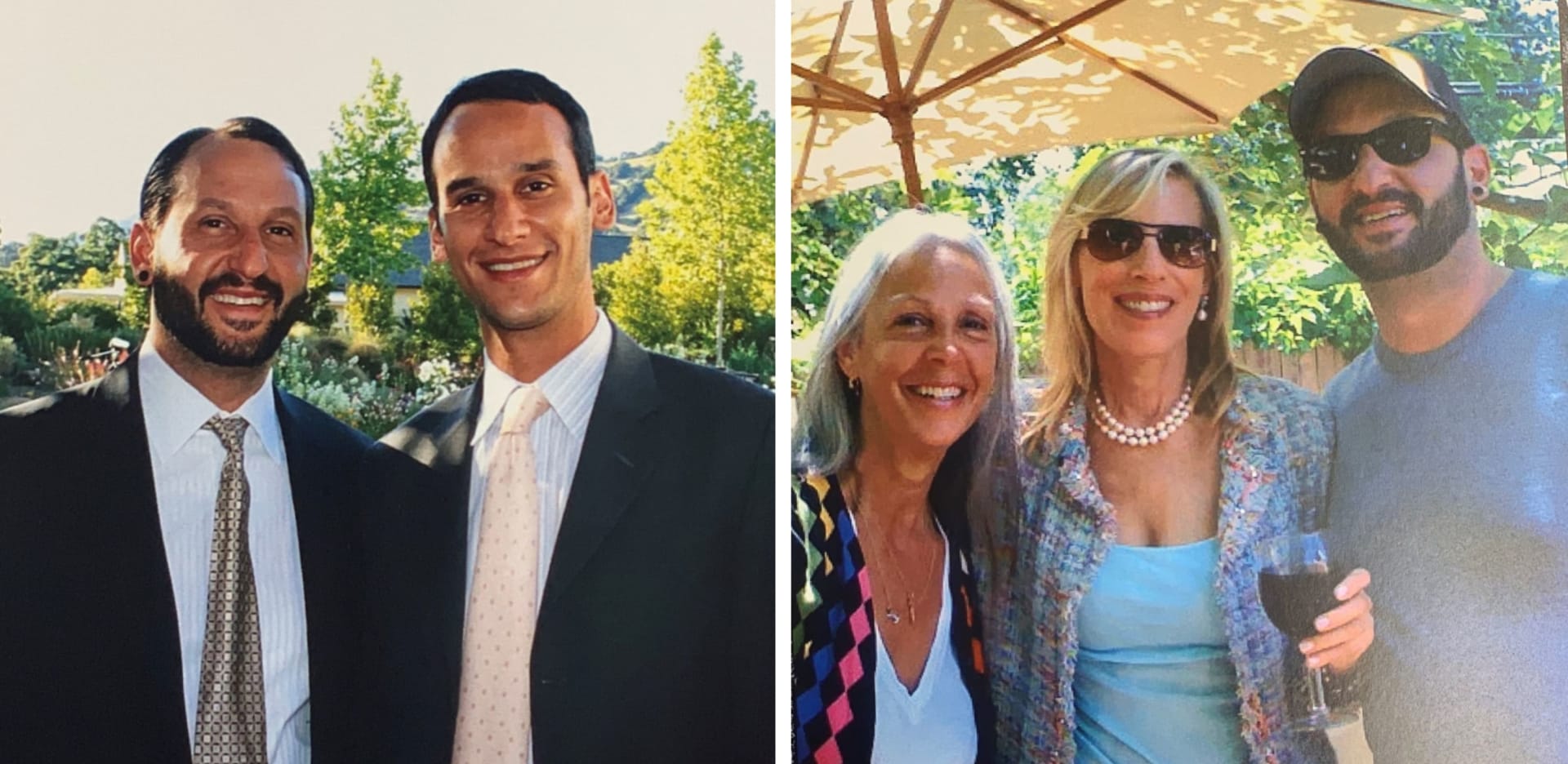 I accept that I will never understand the total randomness of life. We're here and then we're not. Sean's passing has reminded me to be present and to live each day fully. I think that's why on my last night there, at sunset, I went for a jog along the ocean and noticed an enormous white bird flapping his wings above my head. I know it was Sean. After my run, I went to dinner by myself and sat at a table outdoors, and believe it was Sean who whispered in my ear to go ahead and order the spicy French Fries even though they weren't included with my grilled fish entree. I think it was also his idea for me to get the third scoop of gelato in my oversized chocolate dipped waffle cone and I'm so glad he did.
I hope this entry will remind you of the fragility of life and the power of friendships. So in Sean's honor, have that extra scoop, book a seat in first class for the vacation that's been on your bucket list or buy that Penthouse you've been dreaming about.