When I first saw the large portrait of the somewhat familiar-looking attractive blonde woman from my corner office on Park Avenue and 56th Street, I briefly wondered who she was and what she was advertising. A day or two later there was an article in the New York Times about the giant photos of Harry Macklowe and his new wife that he had arranged to hang on the corner of 432 Park, the condo he built for other masters of the universe, and that is claimed to be the tallest residential building in the Northern Hemisphere.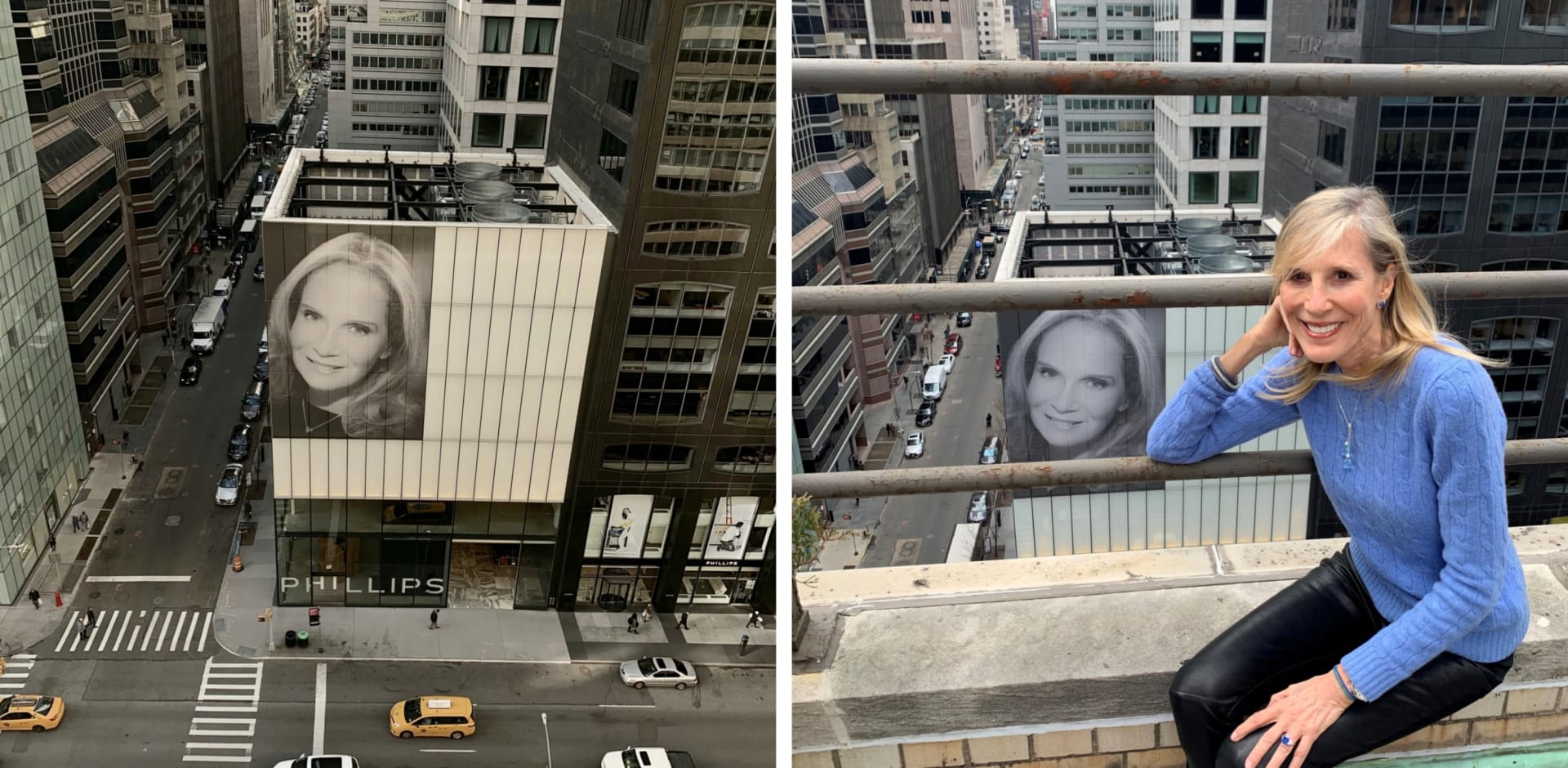 When I was an acting student at the American Academy of Dramatic Arts, I dreamed of being famous. I was ecstatic when I got cast as "atmosphere" in "Serpico" because I had visions that Al Pacino would point to me and upgrade me from an extra where I was slowly sipping a diet coke to giving me a featured role as his leading lady in his next film. I wanted to be a star with a swimming pool in Beverly Hills and driven in a navy Rolls Royce convertible by my chauffeur who would run into Schwab's for my large coffee ice cream soda with whipped cream. Of course, my face would be plastered on every billboard advertising my box office hits and I'd be a regular at Chasen's and the Ivy that back then both resonated with glamour.
Memories of what I once dreamed of now seem foreign. I am so grateful for my anonymity and that I can walk around the streets of the city I live in sneakers and a baseball hat without ever having to dodge paparazzi. The only people who assault me are the salespeople who stand outside beauty stores trying to lure me in with their offers of free samples. Usually, I scoot past them and look straight ahead without needing oversized sunglasses to hide my identity.
I noticed the diamond necklace the new Mrs. Macklowe is wearing and was curious if a jeweler financed the massive portraits. Harry's photo is between Park and Madison giving Mrs. Macklowe more frontage and a better location. I wonder whether they negotiated this in their prenup or if he simply surprised her one day and said he wanted to show her what he got her and then pointed to her picture hanging so high in the sky. I feel sorry for the ex-Mrs. Macklowe who was married for fifty years. But mostly I am grateful that I can look out at her picture and be thankful that in this particular Manhattan scene I'm content with my role as "atmosphere."