Our toothless guide in Udaipur took us to a palace that had too many stairs for Steve to comfortably climb and after a while one palace starts to look like another. I was more interested in hunting for my three gods as I'd placed enormous importance on purchasing them in India.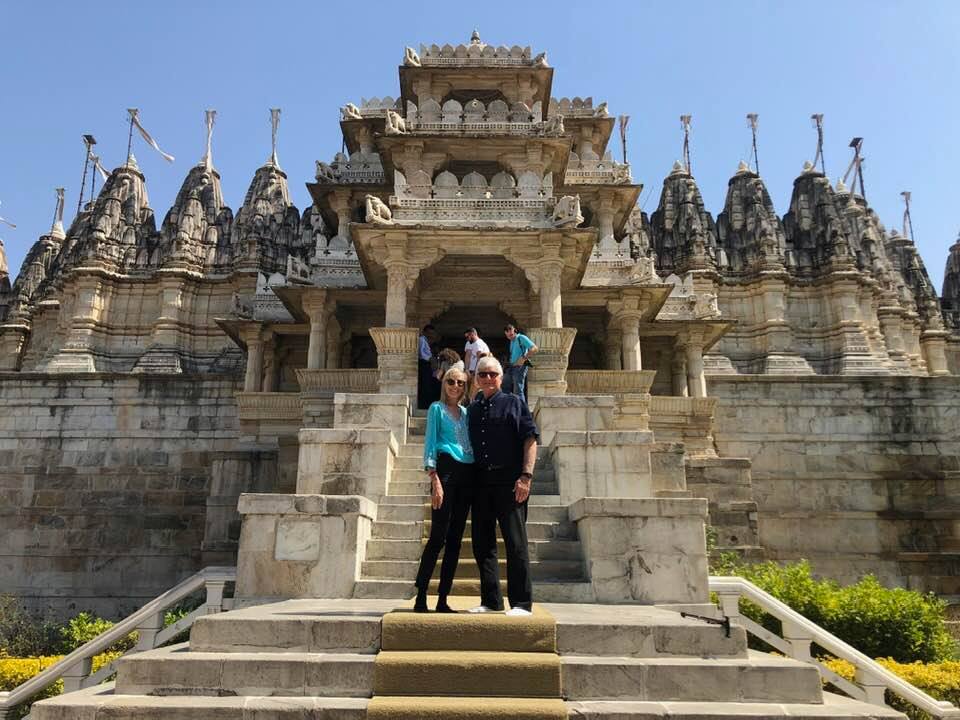 We finally found them at a jewelry store where the owner's grandson did a sophisticated non pressured sell. Content with my three lucky gods, the next day I wanted to go see the Jain Temple. Steve didn't want to spend 4 hours in a car and wanted to sit by the pool but I convinced him that visiting the temple was a once in a lifetime opportunity and he could tan another time.
The Taj took 22 years to build and the Jain Temple 63. Funny that I complained about our new apartment building taking two years to construct.
Heading home now with a suitcase of dirty clothes, a few pimples on my forehead and experiences and life lessons I hope to retain when the plane descends back into the city that never sleeps, nor do I.